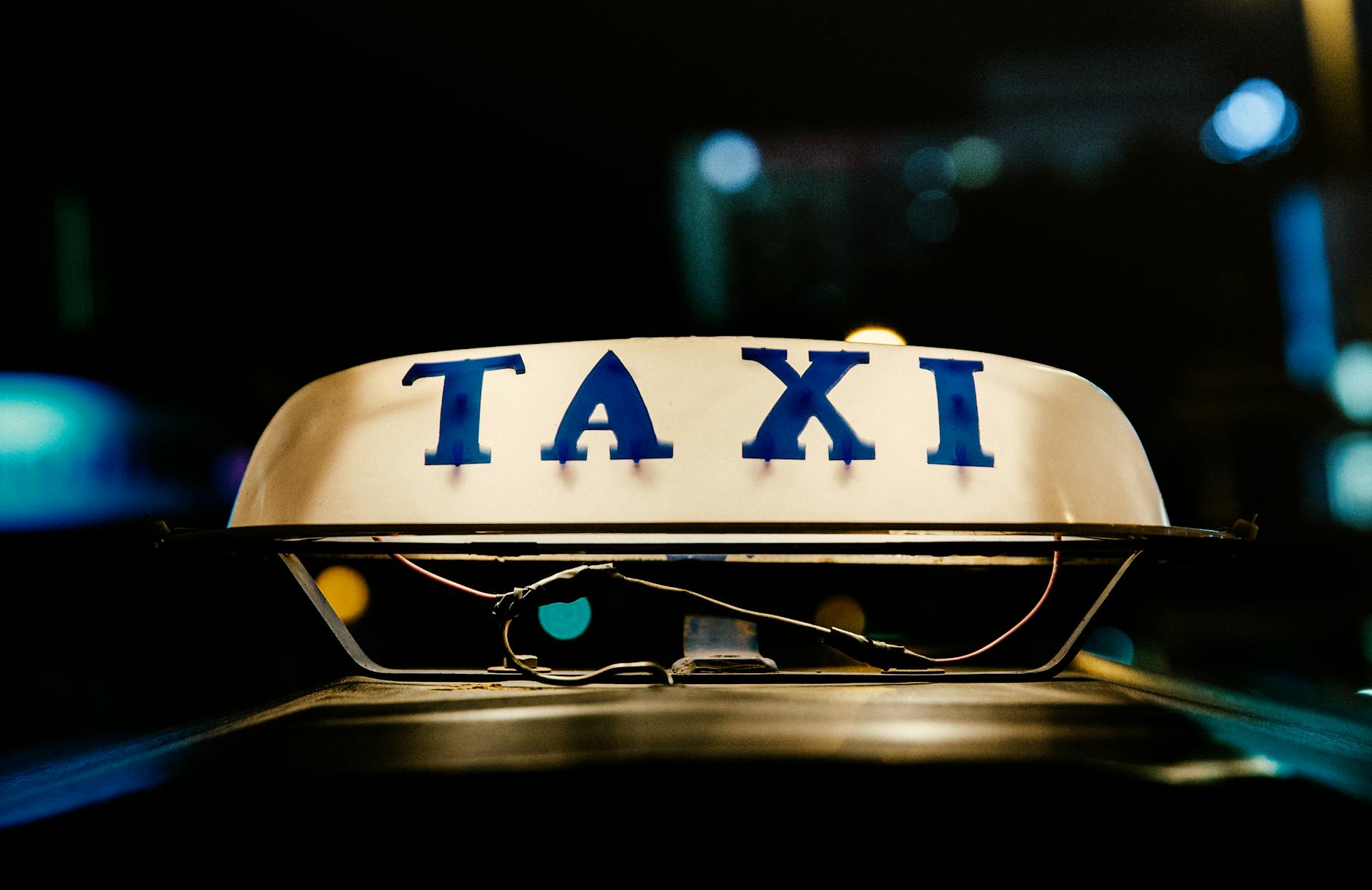 Fare Thee Well
It was a sad state of affairs for Harvey Funknell when he departed from the company, cardboard box scrunched under one arm and his briefcase slung over his shoulder.
Hailing a cab was a feat since his arms were occupied, but he had the skill of a powerful whistle and could catch the attention of a cab driver.
Fumbling with his haul, Harvey fell into the cab with his box and case and stared into the front seat, dazed when he recognized what the driver was asking about where he was going.  "I've already been to hell today, so let's just take me home, where I'm sure I will catch more of the same."
The cabby looked in Harvey's eyes, seeing how watery and glazed they were, like a shocked, sad old dog; Shifting the gears of the machine, the driver took off to the destination of Harvey's home and engaged in a long conversation about the woes of the city and kept Harvey connected the whole way.
They arrived at Harvey's home and the driver hopped out of the cab and helped Harvey with his box, walking him to the door, reaching for his wallet, Harvey asked the driver how much he owed to which the driver said "No fare today, my meter isn't working, have a nice rest of your day, buddy," and he took off.
…..
So, there you have it! That is my Six Sentence Story for this day! To join in go to this LINK
Rules of the hop:
Write 6 Sentences. No more. No less.
Use the current week's prompt word.
Come back here Thursday through Tuesday, link your post…
Spread the word and put in a good one to your fellow writers 🙂
PROMPT WORD:  FARE